This summer
Warner Bros. Home Entertainment
prepared a wonderful treat for all
Looney Tunes
fans and we are excited to share this amazing news. Be ready to join adventures of Bugs Bunny and friends in the world famous cities in new full-length movie
Looney Tunes Rabbits Run
.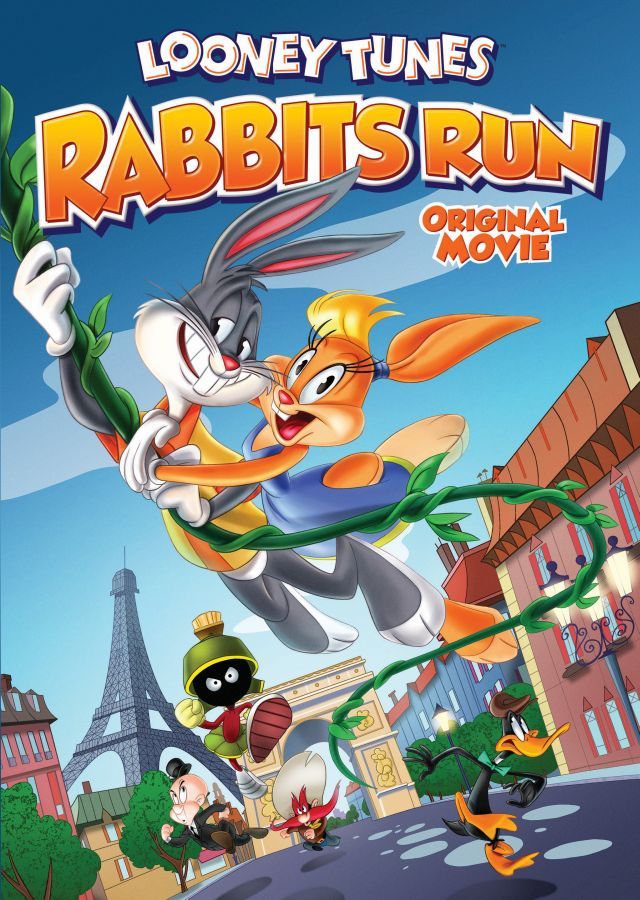 What happens when Bugs Bunny becomes embroiled in a scheme surrounding the invention of a highly-sought after invisibility spray? The result is a mad-cap adventure set in
New York City
and
Paris
titled Looney Tunes Rabbits Run. This brand-new, original animated film will be released by Warner Bros. Home Entertainment
August 4, 2015
.
In
Looney Tunes Rabbits Run
,
Bugs Bunny
is a
New York City
cabbie who picks up the beautiful but bumbling perfume salesgirl,
Lola Bunny
, after she's lost her job at a department store. Bugs, who drives Lola home from work in his taxi, has no idea he's about to embark on the longest ride of his life! In her spare time, Lola is an amateur perfume maker who's convinced one day she'll concoct the world's most beautiful fragrance and sell it to
the House of Moufette
in Paris. Unbeknownst to Bugs,
Lola
, in one of her attempts to create the next big fragrance, has inadvertently invented an invisibility spray, and now the whole world is on their tails to steal her precious concoction! On the run to
Paris
,
Bugs
and
Lola
must outsmart everyone from government officials, to Lola's greedy department store boss, Giovanni and even
Yosemite Sam
, all of whom are after Lola's "scent-sational" invisibility spray. Will Bugs help Lola thwart the bad guys and help her realize her dream of launching her own signature fragrance line?
It's a heart-stopping, looney adventure that animation fans won't want to miss!
Joining Bugs
and
Lola
is a lineup of favorite Looney Tunes characters including
Speedy Gonzalez, Elmer Fudd, Daffy Duck, Pepe Le Pew, Foghorn Leghorn
and many others.
"Bugs Bunny is an enduring character with timeless appeal, who is loved by generations of fans. We're excited to offer this wonderful new film,"
said Mary Ellen Thomas, Vice President Family & Animation Marketing. She added,
"Looney Tunes Rabbits Run is a clever, entertaining new story that's perfect for family viewing."
To celebrate this release,
Warner Bros. Home Entertainment
offers one lucky Teddy Out Ready reader the chance to win a copy of
Looney Tunes Rabbits Run DVD
.
The giveaway is open to US residents only, no P.O. Boxes please, and ends August 15, 2015.
a Rafflecopter giveaway