If you ever feel pain associated with period, cramps, bloating and swelling then you should check Allay®.
Allay® Menstrual Pain Relief Therapy
is a safe, drug-free solution to discomfort associated with menstruation.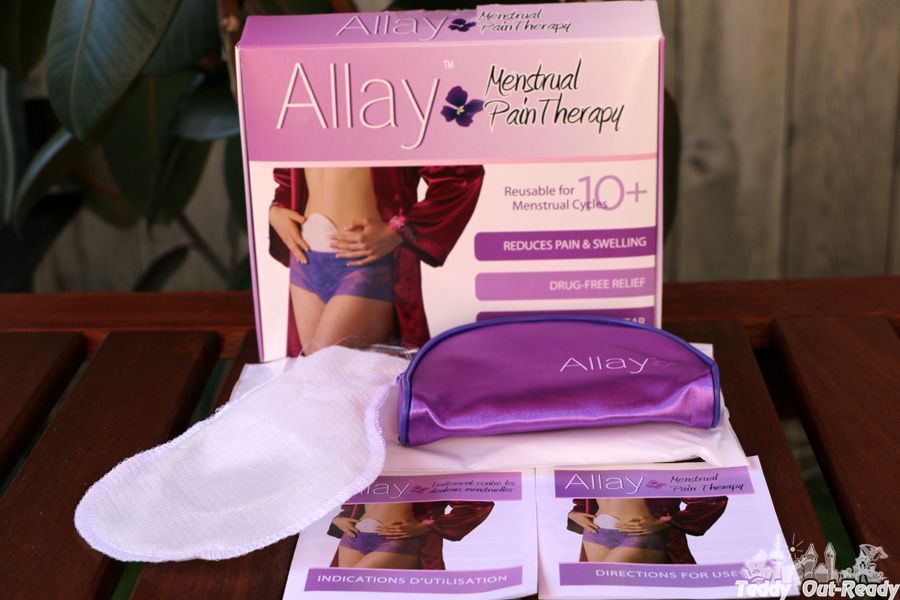 Allay® Menstrual Pain Relief Device
looks like a heat pad an oval shape with a microchip, it is designed to emit low-level energy impulses which quickly relieve inflammation and pain, providing comfort and supporting natural healing. If you have endometriosis then the pain can be really strong and lasts for few days. While most of my friends do not tend to share this delicate topic, only noting that you are a women you can experience temporary discomfort due to period and it is pretty normal. If a pain is a result of endometriosis and it continues to grow, you may not feel much pain at first, but later it can hold you from doing regular activities and be dangerous to your health.
Allay®
takes menstrual pain very seriously and their device is very effective in reducing and eliminating the pain at all.
The device I received consists of a wire loop placed into the pouch; a small electric current is being passed through. When you activate a device on top, and place the pouch on your skin, magnetic field impulses flow into your tissue and activate the cells in the swollen tissue. Activated cells pump fluid out of tissue what reduces bloating, swelling and pain.
While it is possible to wear the device during the whole period time, I found that I need it only for few hours to relieve the pain. I like how easily and fast the device treats the affected area, reduces an inflammation and increase the blood flow.
For more information please visit company
web site
, you can also check the results of
Allay® Clinical Study
.