When visiting Niagara Falls, we never skip local attractions. There are so many around including one of our favorites -
Clifton Hill
. Niagara Falls is very beautiful in fall and the weather is still warm.
Clifton Hill
is an amazing entertaining area close to the Falls filled with attractions, restaurants, shops, rides and much more. After exploring the Niagara Falls it is nice to spend some time in their surroundings and find out what exciting opportunities they offer. To spend our mini vacation to the fullest we decided to get
Clifton Hill's Fun Pass
. For only $25.95 per adult and $19.95 per child the pass includes admission to five popular
Clifton Hill
attractions:
The Niagara SkyWheel (Canada's Largest Observation Wheel)
Wizards Golf or Dinosaur Adventure Golf
Movieland Wax Museum of Stars
XD Theater
Ghostblasters Dark Ride
Plus 5 Great Canadian Midway Tokens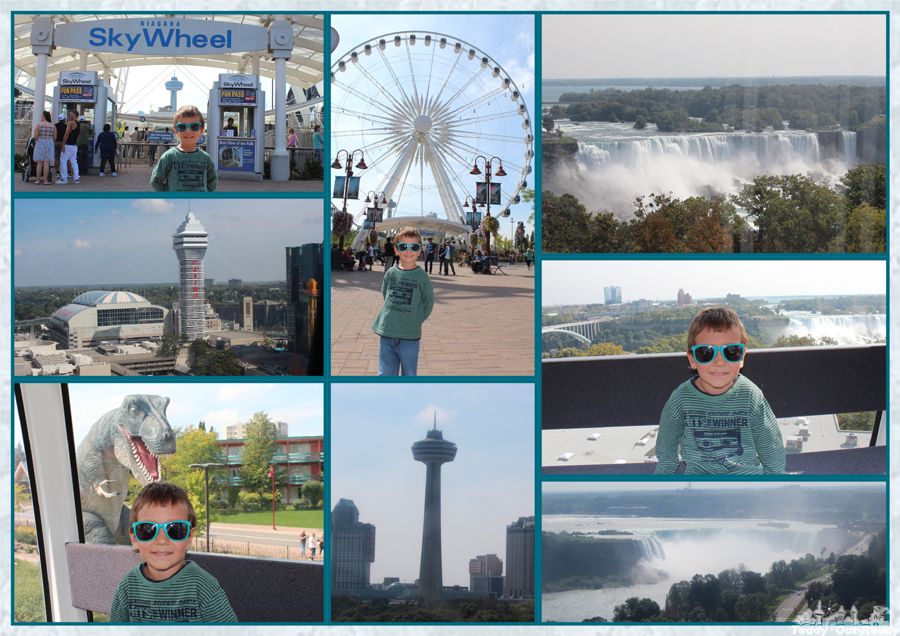 The Niagara SkyWheel
gives amazing views on Niagara Falls during day and night. The weather was fantastic, we could clearly see
the Falls, Niagara River, Skylon Tower
and the surrounding area. Blue sky and sunshine made the views even more spectacular. The gondolas are very comfortable inside plus they are fully adjustable to any seasonal changes which make them perfect to ride during hot summer and cold winter days. The ride takes about 8-10 minutes and we switched from one side to another pointing to the different
Niagara
landmarks.
Next to
The Niagara SkyWheel
you can find another
Clifton Hill
attraction
Dinosaur Adventure Golf
which we decided to choose thanks to nice weather outside. Dinosaur Adventure Golf is a huge playing area with gigantic dinosaurs, ponds and an erupting volcano which Teddy was so excited about. There are different levels of this mini-golf course split by color offered. Since we have a little kid, we took the easiest path to make sure Teddy can play with us.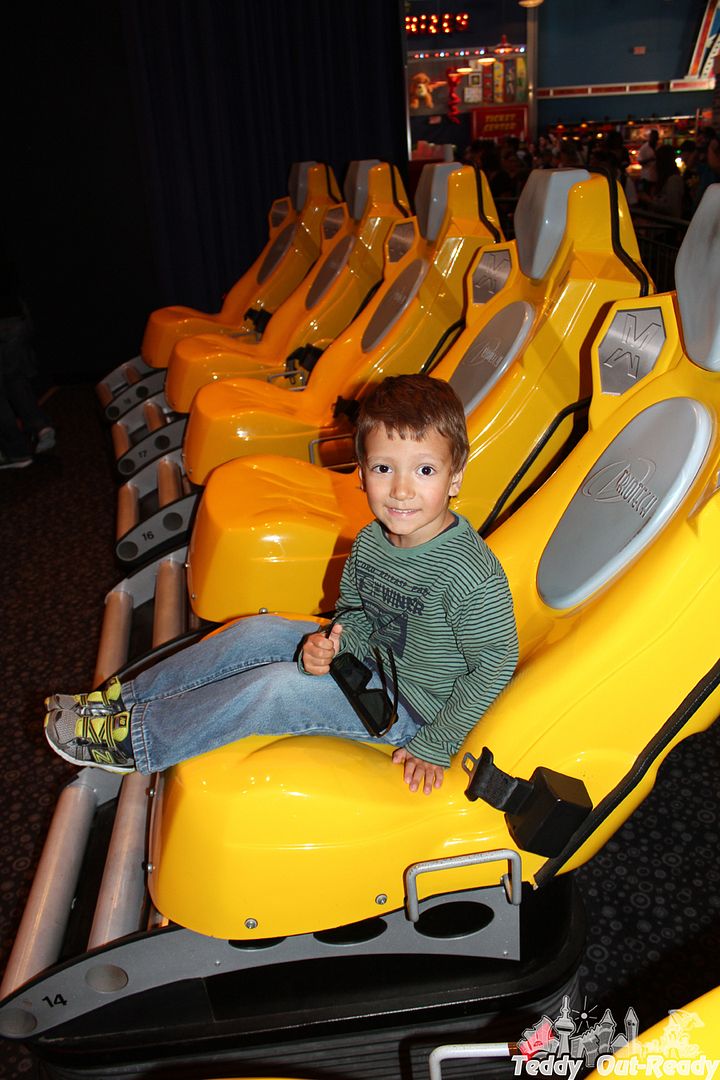 XD Theater, Ghostblasters Dark Ride
and
the Great Canadian Midway
are located close to each other in one complex.
XD Theater
offers 6D motion spaceship traveller ride combining visual, motion and lightning effects along with wind and wild shakes. Teddy at the beginning was scared to sit in the theatre's special seat alone but when the movie started was so much into it and later said that he liked it. We had a fantastic experience and one moment I even forgot that I am at the theatre and watching a movie. It was like a real space adventure.
Ghostblasters Dark Ride
is a Halloween-themed 3D ride in a haunted house with all kinds of ghosts and skeletons. There are some scary moments for sure with falling on you blocks and a coffin, or phantoms approaching you. It is good that there is a laser gun to get rid of all the scary creatures and feel safe.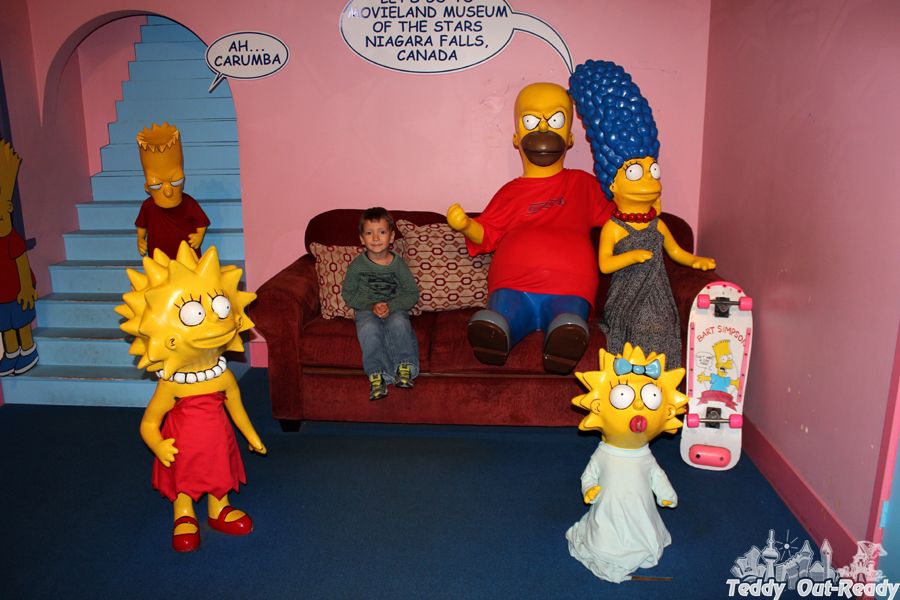 Movieland Wax Museum of Stars
introduces a nice selection of wax version of celebrities from
Katy Perry
to
Simpsons
,
Terminator
and stars of
Catching Fire
. We were walking through and recognizing favorite characters. It was fantastic to watch some figures look absolutely identical to the real movie characters. We like the reproduction of well-known movies scenes like
Lara Croft
and Star Wars. Most of scenes are accompanied with music and sound effects.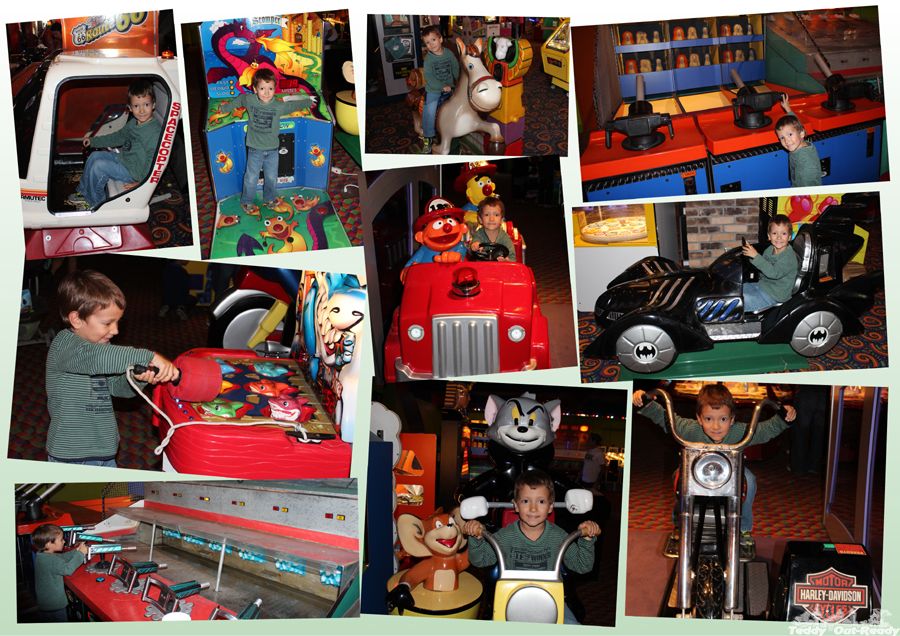 For the rest of our
Clifton Hill
trip we spent some time at
Great Canadian Midway
pavilion featuring over 300 entertaining games for kids and adults. We had a good time there jumping, driving and playing. Teddy's favorites were riding cars and bikes, shooting in an old-fashioned tavern and hitting in a Hammer game similar the one, Candace plays from Phineas and Ferb series.
Overall, we had a fun day at
Clifton Hill
, enjoying lots of family- friendly activities. For more information of how you can spend your days at
Clifton Hill
please find them
on-line
, on
Facebook
and
Twitter
. With upcoming holiday season there are definitely lots of things to do there.
We also very excited to offer our readers to win a set of three
Clifton Hill's Fun Passes
. The giveaway is open to
Canadian residents only and ends October 18, 2014
.
a Rafflecopter giveaway