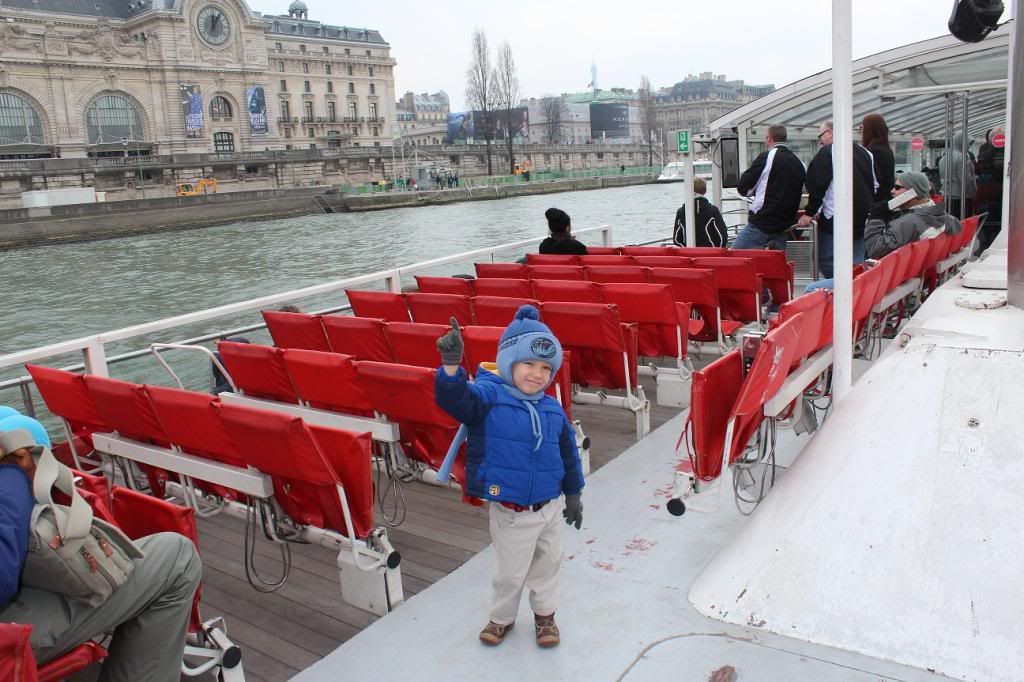 It was our last day in Paris and we decided that it is a time to see the most beautiful monuments in Paris while enjoying a cruise on boat along
the Seine
. The cruise departed from
Eiffel Tower
and lasted an hour, from
Eiffel Tower
to
Louvre Museum
and
the Cathedral Notre-Dame
de Paris
, passing many bridges where each one is an unique architectural masterpiece. It was time to add the final touch to our journey and we just relaxed and re-winded our memories when we passed places which we explored earlier. It was cloudy and windy.Teddy was intrigued by sculptures on the bridges and adjacent to them.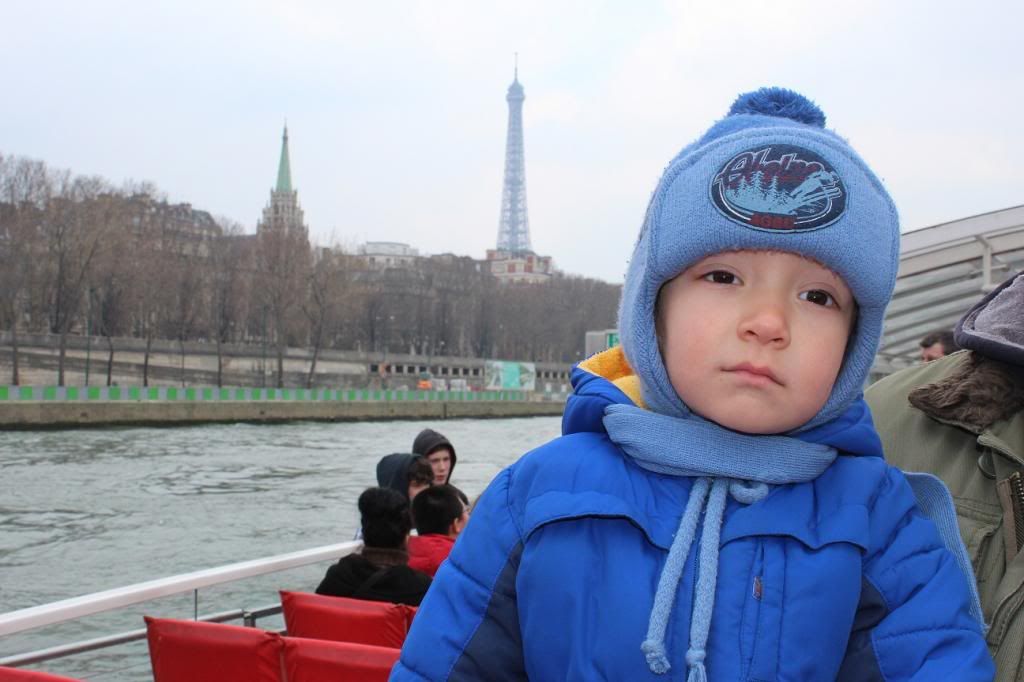 When we got back to
Eiffel Tower
– Teddy asked for "Barbe à papa" (Cotton Candy) and watched with interest how it was gradually growing on a stick until it became a big cotton ball.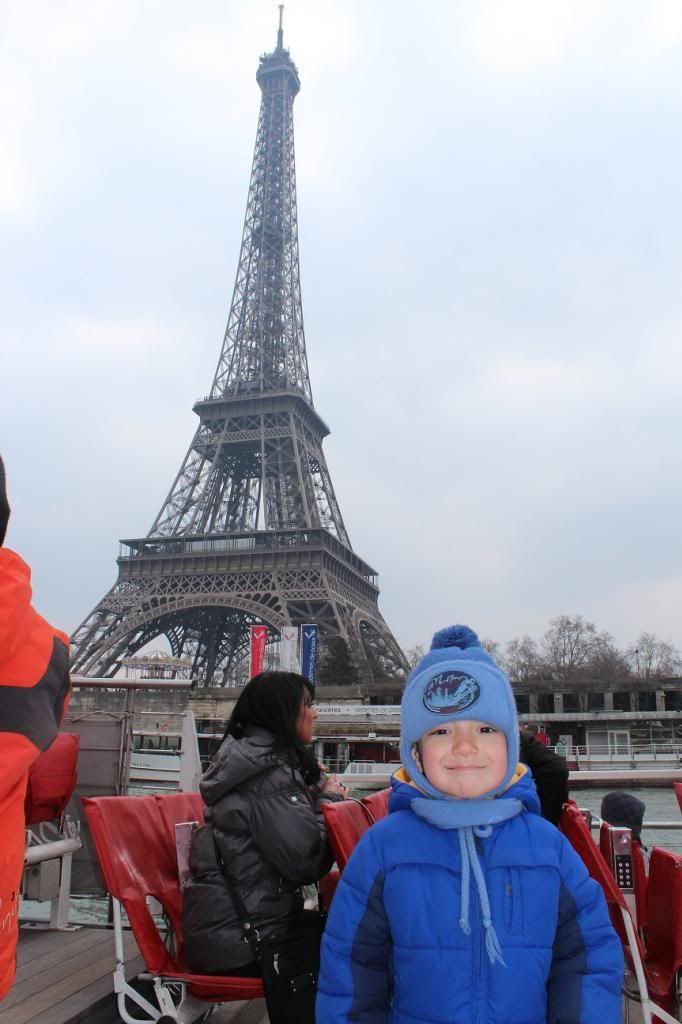 Then we headed to
Champs-Élysées
for shopping. We bought souvenirs and T-shirts for relatives and friends, some clothes for us. Everyone got what wanted. We checked the
Disney
store there – it has two storeys and so much to offer. The variety of some products there was even better than in Disneyland boutiques. We checked few French brand stores that carry only clothes that made in France. The quality was very good, but they were quite expensive.
It was a lot of souvenir shops and gastronomic boutiques. It was time to go back to hotel and pack our luggage. Early morning we left Paris for Toronto.
PS. I plan to write two more posts that will cover topics that deserve extra attention:
1) Tips for travellers with kids in Paris based on our experience;
2) Our Paris Expectations vs Reality.
This post is a part of the series of our travel adventures in Paris: March-April 2013. The other posts from this series can be found here:
Teddy in Paris Day 1: Arrival, Hotel, Eiffel Tower
Teddy in Paris Day 2 Part I
Teddy in Paris Day 2 Part II: The Sainte Chapelle, The Conciergerie, The Pont-Neuf
Teddy in Paris Day 3 The Château de Versailles
Teddy in Paris Day 4: Musée de l'Orangerie, Place de la Concorde, Champs-Élysées, Arc de Triomphe
Teddy in Paris Day 5: Disneyland
Teddy in Paris Day 6: Les Invalides, Musée de l'Armée, Musée Rodin and Musée d'Orsay
Teddy in Paris Day 7: The Louvre
Teddy in Paris Day 8: Eiffel Tower, CinéAqua Aquarium